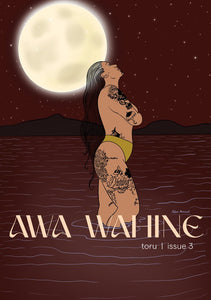 Innonative Store
Bringing you a one stop shop for Authentic, Locally, Hand-Made Products with a native twist. All small business's are indigenous owned and operated from all around Aotearoa brought to you by the InnoNative Economy.
About Us
"The InnoNative Economy is whanau prosperity through indigenous collaboration locally,regionally, nationally and internationally,"
We, at InnoNative are constantly looking for opportunities to launch, develop, grow, and scale Māori business through collective effort, which allows us to reduce costs and risks to our members while increasing exposure, reach, and opportunity.
We are well known in Tai Tokerau for our annual InnoNative Market held on or around the 28th October, which we have grown exponentially over the three years. Also our amazing retail store on Reyburn Lane in Whangarei, and of course we're on Facebook/Instagram.

"Empowering indigenous people through entrepreneurship and enterprise"