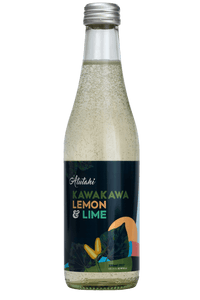 Kawakawa (Macropiper excelsum), a New Zealand native leaf, is one of the most prominent native plants in Māori medicine.
Known for its anti- inflammatory properties Kawakawa also assists the liver, tummy, toothache and many more ailments.
We have blended this special rongoa with a light syrup to create this wonderful Kawakawa Lemon and Lime drink.
-330ml